Unorthodox Season 1 Episode 4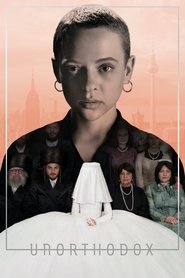 Unorthodox Season 1 Episode 4
Moishe brutally confronts Esty, sending her running to Leah for help. After Esty has her audition, she and Yanky have it out.
Episode Title: Part 4
Air Date: 2020-03-26
Year: 2020
Eps6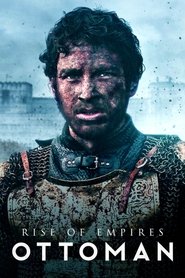 Rise of Empires: Ottoman
Rise of Empires: Ottoman
Ottoman Sultan Mehmed II wages an epic campaign to take the Byzantine capital of Constantinople and shapes the course of history for centuries.
Status: Returning Series
Angry Birds Toons
Life at Vet U
Wanted AU
Wanted AU
Two strangers are prime suspects in a murder.
Jericho
Drain the Oceans
Drain the Oceans
By scanning the locations at the bottom of the ocean where sunken ships, treasures and even cities lie, the show tries to answer what they look like, how they got…
Wild Wild Country
Wild Wild Country
When the worlds most controversial guru builds a utopian city deep in the Oregon desert, conflict with the locals escalates into a national scandal. A true story.
Status: Returning Series
Black Summer
One Piece
One Piece
In an era of oceans, marines and pirates, a young man named Monkey D Luffy sets out to become a pirate king and track down the legendary treasure One Piece.
Girlfriends
Girlfriends
A look at the lives, loves, and losses of four different women, Toni, Maya, Lynn, and Joan.
Made by Destruction
Made by Destruction
A TV show that follows a group of up-and-coming movers and shakers in New Yorks elite circles of real estate, fashion, and media. The all-female cast includes former video vixen…
American Dad